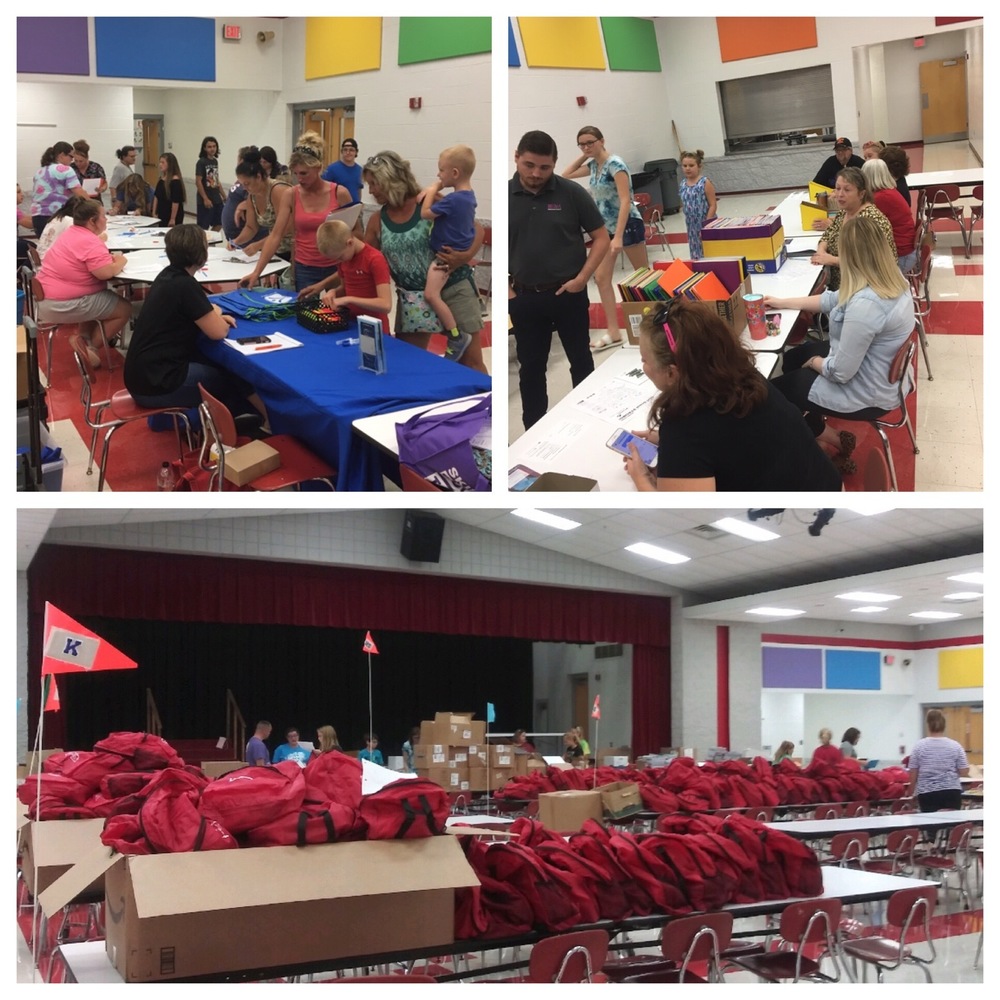 Cool Tools Was a Big Success at Felicity-Franklin!
Jennifer Keller
Monday, August 26, 2019
On August 15th, Felicity Franklin Local School District held it's annual Open House. During the welcome back event, free backpacks and school supplies were available to every student enrolled at FFLS. This event was coordinated by the Felicity Franklin PTO. Sabrina Schnarrenberg served as the chairperson of Cool Tools. It was a successful evening with 321 backpacks handed out to 207 families. With so many donations, each school (elementary, middle and high school) received additional backpacks for students who register late or were unable to attend the event.

Felicity Franklin PTO, teachers, staff and students would like to thank the following donors: The Hannah Family, Mercy Clermont Health, Felicity Methodist Church (Margie Liming coordinator), Felicity Christian Church (Debbie Croswell coordinator), Felicity Baptist Church, The Klotter Family, The Schnarrenberg Family, Precious Resources, Felicity Franklin Fire Auxiliary, Nathan Jeffries, Felicity Branch Library, Bethel Dollar Tree, Clermont County Housing and Urban Development, Bridgeway Riverside Church and additional anonymous donors. Also thanks to Sabrina Schnarrenberg for coordinating the donations, Amanda Rawlinson for facilitating the check-in and Alicia Scott and Susan Bell for sorting and stuffing backpacks, as well as many of their children for helping. There were several volunteers who jumped in that evening to make the event successful. We offer many thanks to each and every one for your generosity, hard work and tremendous support of our youth and their future success!