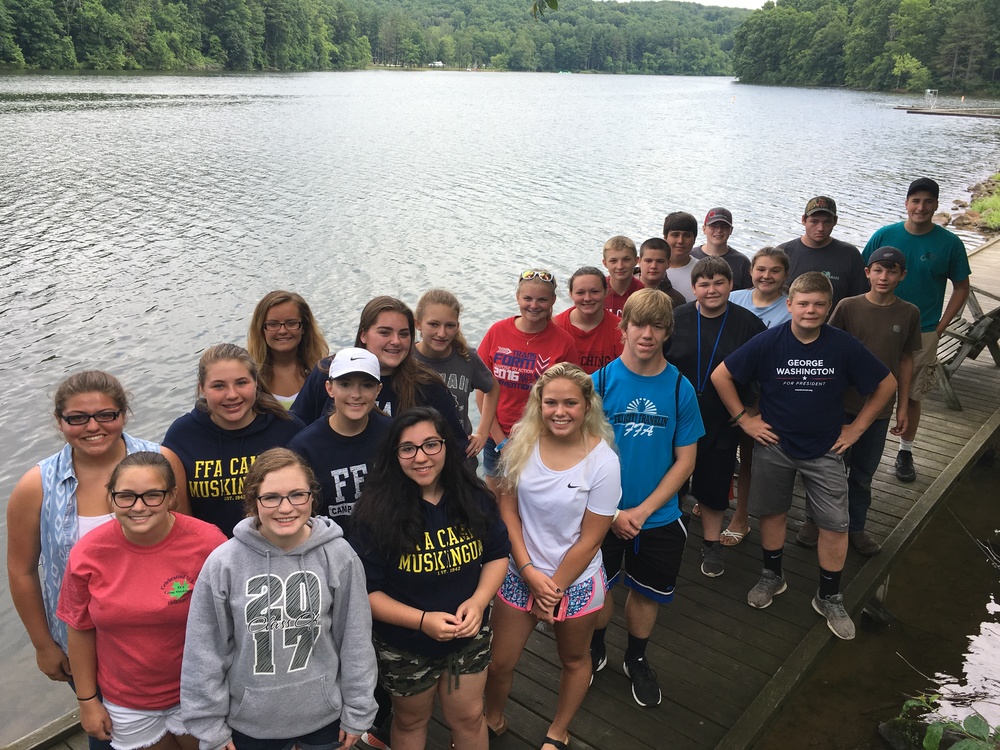 Felicity FFA Attends Ohio FFA Camp Muskingum
Kyra Davidson, Felicity-Franklin FFA Reporter
Monday, September 04, 2017
During the week of June 26, Felicity-Franklin FFA sent 23 students to Ohio's very own FFA Camp in Carrollton, which is fondly nicknamed the "Happiest Place on Earth" by campers, state officers, and staff. Situated on beautiful Leesville Lake, FFA members can kayak, canoe, paddle-board, and drive motorboats through the deep blue waters in their free time, as well as try their hand with rifles, shotguns, and archery.
Throughout the week, students were given the opportunity for instruction and learning through workshops conducted by state officers and through "camptivities", which are fun camp activities that give instruction in things including hiking, canoeing, kayaking, shooting, and games. FFA members were split across 14 camp chapters, which gave plenty of opportunities to make new friends. Members got to know their camp chapter very well through competitions in which they could earn points for the chapter, as well as officer-led activities such as Grassy Games, Night Games, and Adventure Valley. Mornings began with some students waking up to jump into the lake at sunrise for extra points for their camp chapter in what is called Polar Bear Plunge. FFA members then gathered for breakfast and flag raising. The flag was also lowered in the evening and was accompanied by true stories of American heroes. The nights ended with a campfire, which allowed time for a reflection of the day and an inspirational message from the state officers.
Every student, from the most outgoing to the most shy and reserved, ended up enjoying him or herself, and left the "Happiest Place on Earth" with a smile on their face.