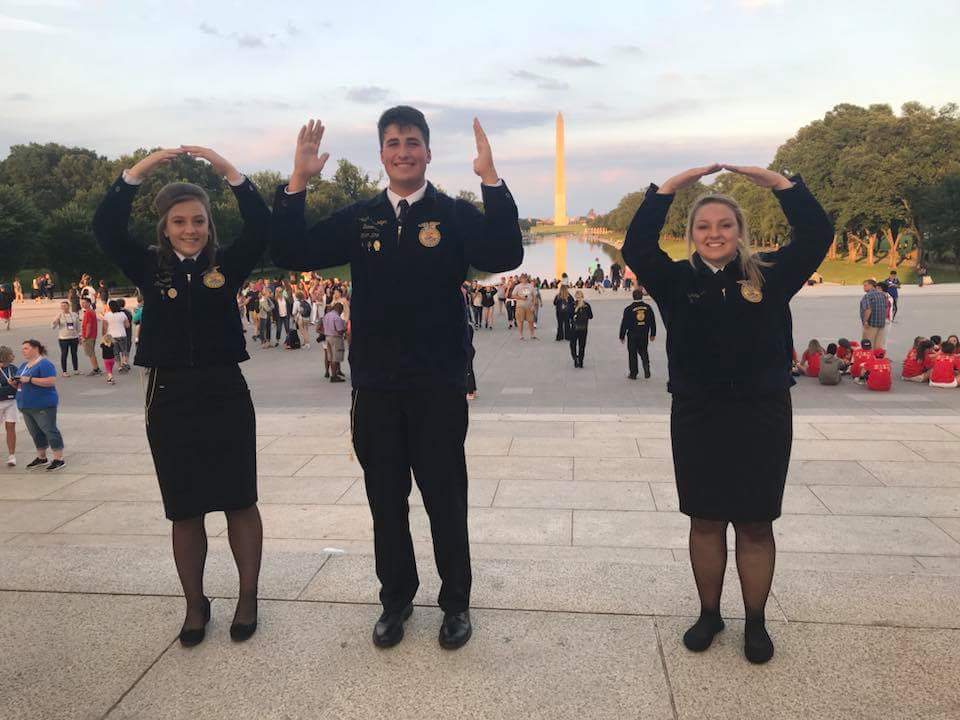 Felicity FFA Members Attend Washington Leadership Conference
Kyra Davidson, Felicity-Franklin FFA Reporter
Thursday, June 14, 2018
From June 5th to June 9th, three Felicity-Franklin FFA members stayed in Washington, D.C. to explore the fourth line of the FFA motto, "Living to Serve". Emilee Falgner, Joey Glassmeyer, and Bailey Lowe each developed a Living to Serve project during their stay that will leave a positive impact on our community. They also participated in a community service project and packed 65,088 meals for the D.C. area.
The three members, along with their advisor Holly Jennings, toured prominent historical sites, including the Arlington Cemetery, Library of Congress, the Capitol Building, National Zoo, the Newseum, Smithsonian museums, and saw many more attractions during a night tour of Washington, D.C. While touring monuments, they also attended a 50th anniversary celebration of the death of Robert Kennedy, where Bill Clinton spoke and Kenney Chesney sang. Falgner, Glassmeyer, and Lowe also met with staff from Representative Brad Wenstrup's office.
During the week that Felicity FFA members attended, over 300 other FFA members from all over the United States attended the conference. Throughout the summer, National FFA's premier leadership conference will host over 2000 more members.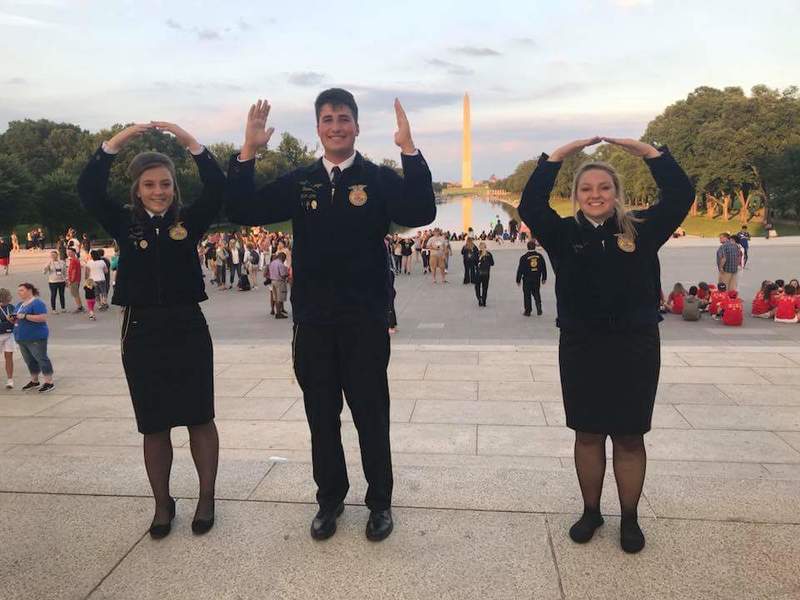 Image 1 Caption: From left to right: Felicity-Franklin FFA members Bailey Lowe, Joey Glassmeyer, and Emilee Falgner form "OHIO" with the Washington Monument.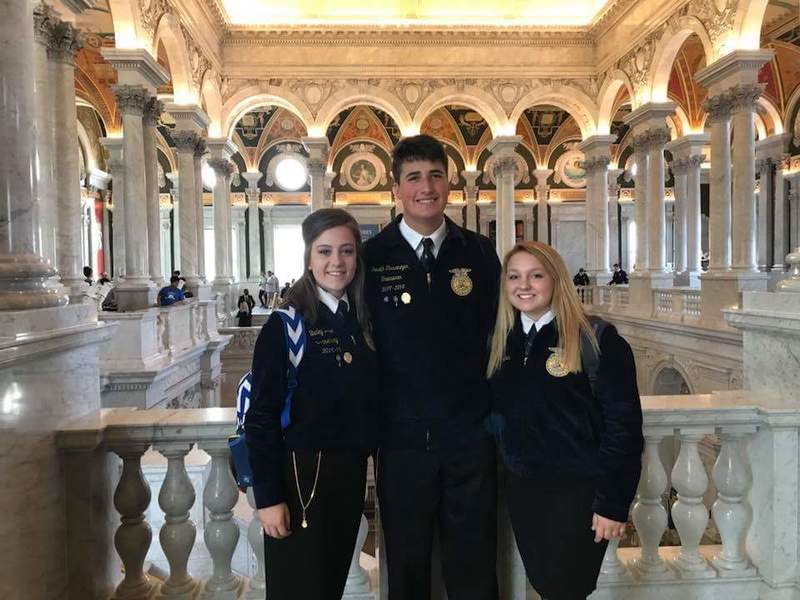 Image 2 Caption: From left to right: Bailey Lowe, Joey Glassmeyer, and Emilee Falgner visited the Library of Congress during Washington Leadership Conference.