Felicity FFA Hosts 14th Annual Fall Feast
Kyra Davidson, Felicity-Franklin FFA Reporter
Friday, October 12, 2018
On October 6, 2018, the Felicity-Franklin FFA chapter held the 14th annual Fall Feast & Auction, which was the most successful yet. FFA members served local pulled pork, sides, and desserts to over 400 people. Many people also attended the Specialty Dessert Auction, which sold over 60 homemade desserts, made by FFA members and their families.
At the Farmhand Auction, several groups of FFA members volunteered to be auctioned to buyers that make a donation to the chapter to help them perform various tasks. These members learn work ethic and gain work experience when spending four hours working for their buyer, doing work of the buyer's choosing. High school principal Walker joined a group to work as well.
The proceeds from the dinner and auctions help FFA members travel to National FFA Convention in Indianapolis later this month. National FFA Convention is a great educational experience for FFA members, where they attend sessions with over 60,000 other FFA members from across the country, visit the career expo, and go on agricultural tours. Twelve Felicity-Franklin FFA members will compete in the 2018 National FFA Agriscience Fair this year for a chance to win $1,000 each. The profits will also help finance FFA jackets, community service projects, and Ohio FFA Convention in May.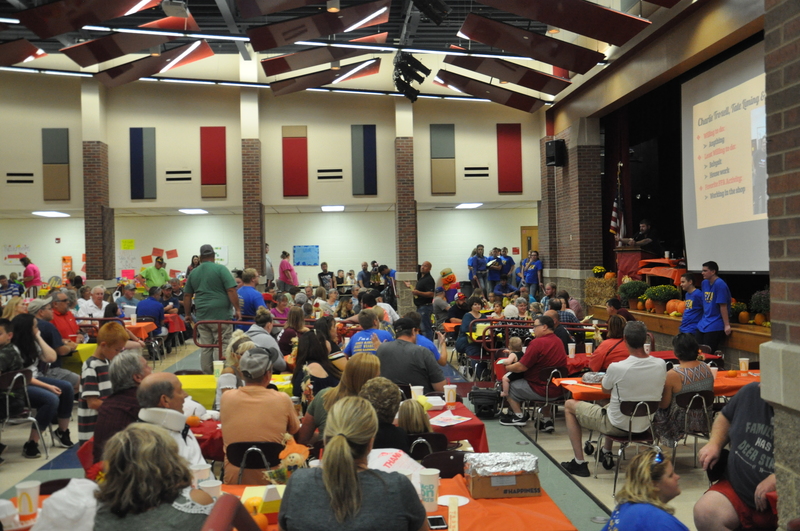 Caption 1: Farmhands Tate Liming and Connor Ninichuck are auctioned off to work four hours for their buyer. Over 200 people attended the Farmhand Auction at the Fall Feast.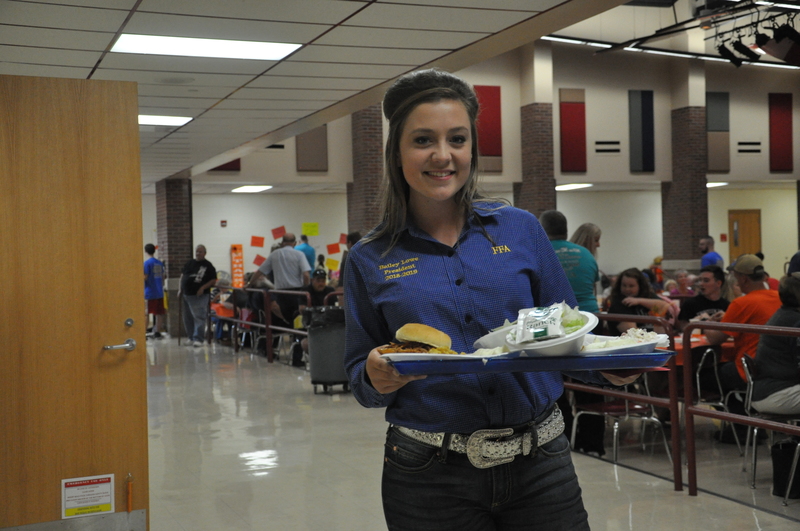 Caption 2: Felicity FFA President Bailey Lowe helps to serve over 400 customers.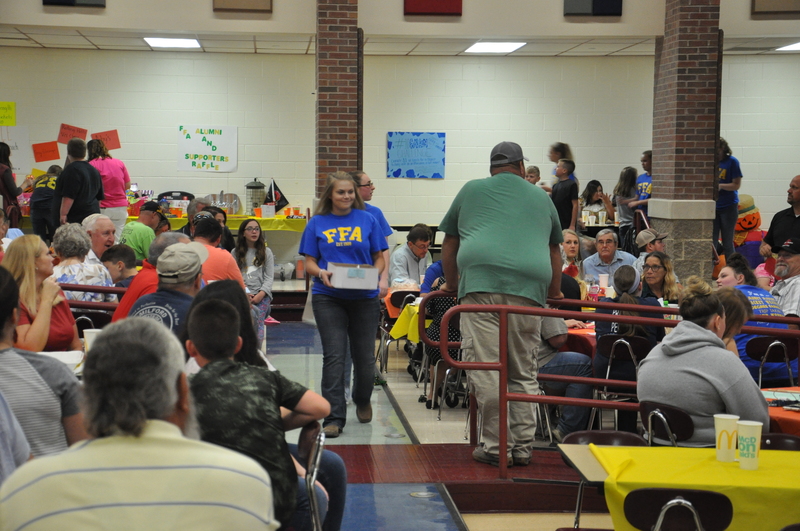 Caption 3: FFA member Whitney Hauserman shows off a specialty dessert for the auction.