Felicity-Franklin FFA hosts Annual Overtime Event
Kyra Davidson, Felicity-Franklin FFA Reporter
Thursday, February 07, 2019
On January 25, 2019, Felicity-Franklin FFA and the Felicity Christian Church Student Ministry hosted the third annual Overtime event after the boys' basketball game versus Bethel. There were over 180 middle and high school students in attendance.
Speaker Matt Peterson talked to students about the dangerous impact opioid use can have on your life. As a recovered heroin addict who now works in a recovery center, Mr. Peterson gave insight on how opioids affected his life and the lives of his friends. Trooper Jake McGill followed, speaking on the dangerous effects of opioids from the opposite perspective of a law enforcement officer.
Students were able to participate in several fun games and play in bounce houses brought by the Felicity Christian Church. Free food was also served to all students.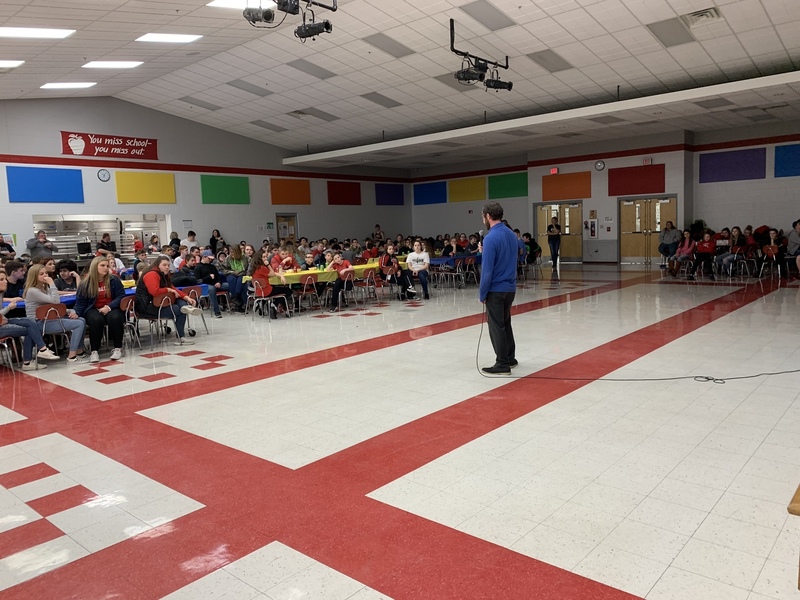 Students listen as speaker Matt Peterson tells how opioids affected his life during the third annual Overtime event. Over 180 students were able to hear Matt's important message.