Felicity FFA Year In Review
In October 2021, Luke Jennings received an award for his Beef Entrepreneurship Proficiency at the National FFA Convention and Expo. Luke Jennings was recognized for being Top Four in the Nation for his SAE proficiency. According to National FFA, proficiency awards are received by members, "who, through supervised agricultural experiences (SAEs), have developed specialized skills that they can apply toward their future careers." Luke received this award after creating his proficiency and presenting it in front of judges. He received a medal to be worn on his FFA Jacket. In addition to this honor, he was featured in the podcast Off-Farm Income, where he was interviewed by host Matt Brechwald about his beef operation.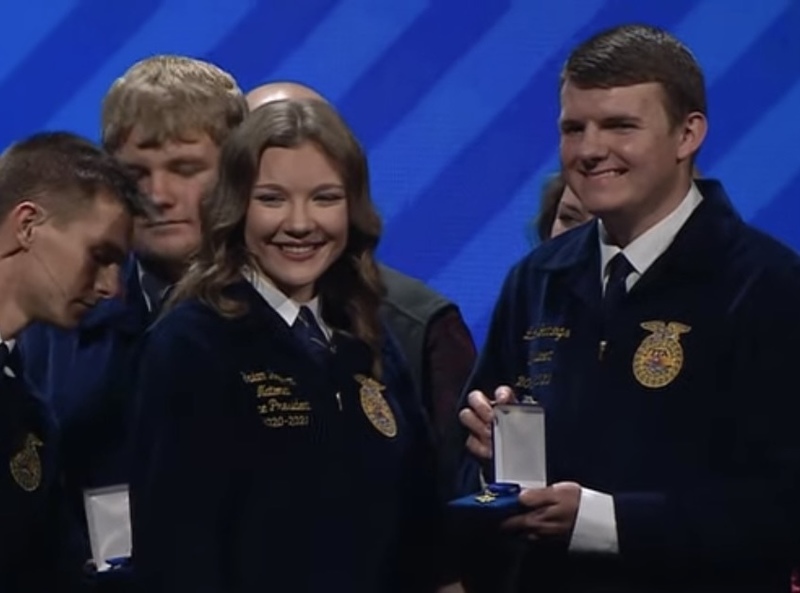 Luke receiving his proficiency award on stage at Convention.